Previous Speakers

Ara Kanekanian
Cardiff School of Health Sciences Cardiff Metropolitan University UK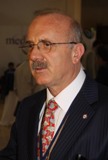 Munis Dundar
European Biotechnology Thematic Network Association Erciyes University Turkey

Martin J. D'Souza
Director of Clinical Laboratory and Graduate Programs College of Pharmacy & Health Sciences USA

Achuth Padmanabhan
Laboratory of Dr. Mark Hochstrasser Department of Molecular Biophysics and Biochemsitry Yale University USA

Nikolai Zhelev
Professor of Medical Biotechnology Director of CMCBR Abertay University Scotland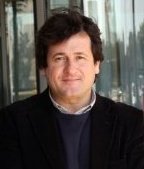 Manuel Perez Alonso
president of the Valencian Bioregion Professor of Genetics University of Valencia Spain

Ramón Serrano
Professor Institute of Molecular and Cell Biology of Plants Polytechnic University of Valencia-CSIC Spain
Ruben Artero
INCLIVA Health Research Foundation Department of Genetics University of Valencia Spain
Recommended Global Genetics & Molecular Biology Conferences
Global Biotechnology 2018
About Conference
Conference Series llc Ltd welcome All fascinated participants its 22nd Global Biotechnology Congress (Global Biotechnology 2018) during September 10-11, 2018 Stockholm, Sweden which focuses on the theme Profound insights towards future Biotechnology Global Biotechnology Congress 2018 provides an excellent platform to interact with prominent scientist and technocrats in the field to create a scientific collaborations and Research partnerships.
Conference Series llc Ltd organizes over 3000+ Global Events with over 600+ Conferences, 1200+ Symposiums and 1200+ Workshops on Medical, Pharma, Engineering, Science, Technology and Business
This Biotechnology Conference motto to bring all the Researchers, scientists, CEO, business giants, and Young minds to provide an extreme knowledge which shares in International aid for the broadcasting of research results, new innovations and practical development for biological issue and to discover advances in the Biotechnological field, management and education in relation to biotechnology as well as relevant to life science topics. This platform creates way for Researchers, Scientists, and representatives in biotechnology field to boost their latest Bio-research and to acquire knowledge about the recent progresses in biotechnology research. The application of Biotechnology is always relevant to pharmaceutical, Therapeutics, Food processing, Bioremediations, Energy production and genetically modified crops.
Who can attend?
All set it is pleasure to invite to 22nd Global Biotechnology congress held in stockholam, Sweden on September 10-11, 2018. We cordially invite the CEO, Chairman, Directors, Dean, Business giants, Researchers, Scientists, technocrats, Head of the department, Professors, Associate Professors, young fellow researchers, students from various corporate and institution in the world are encourages to exchange their views, Share their Knowledge With renowned speakers and delegates from all over the world. The motivation of this conference is to unite the comprehensive biotechnology community by adopting discussions between business executives, entrepreneurs, technocrats, academics, and investors.
Sessions and Tracks
Track 01: Current Scenario in Biotechnology
It binds cellular and bio molecular processes to develop technologies and products that help develop our future. We have already used the microorganisms in olden days to make beneficial products. Modern biotechnology transports step forward the usage of technologies to war draining and for rare diseases, diminish our environmental defects, food for hungry, and safer and more efficient industrial manufacturing processes.
Track 02: Biomedical Engineering and Metabolic Engineering
Biomedical engineering deals with the biology and provides valuable solution for problem solving technique. It exposes the answer for problem arises in health care instruments. It predominant towards the diagnostic clinical devices which also involves in therapeutic proceedings. Metabolic engineering optimized study of genetically factors and metabolic structure of cells. It also helps to determine the regulatory process to increase the count of benefiter cells. Its aim is to use organisms to produce desirable substances on an industrial scale in a in effect manner.
Track 03: Biosensors
Biosensor is trending technology in life science field an analytical device to measure a analyte that combines biological components and physicochemical components. These are the biological sensible elements. The Bioreceptors are driven into antibody-antigen interaction, Artificial binding Proteins, Enzymatic interaction, Affinity binding receptors, and Nucleic acid interaction. The biological transducers are also involved in sensing such as electrochemical and Ion channel switch.
Track 04: Biophysics
It is a method of study which applies the approach of physics to study biological process and physical phenomena implies in a human body. It also defines from organism and molecular population in the body. Bridging the distance between the density of life and the simplicity of physical laws is the task of biophysics. The pattern of bio systems and examining them with math and physics is a powerful way to gain insights.
Track 05: Plant Biotechnology and Tissue culture
It defines the plant behaviours and gene modification towards plant. It is the combined use of biochemistry, microbiology and genetic engineering in order to realize technological application of the abilities of micro-organism, cultured tissue cells. It is a huge field that involves producing new products in a larger faster way, conflicting from the conventional way of doing the same. It can be separated into numerous systems dependent on what each of these contains. Tissue culture is a technique is a vast field that develops the production of new variety of plant in sterile condition on a nutrient medium where this application is also develops in Animal tissue culture. It is a process of cells can be separated and develops in the tissue are being happened.
Track 06: Agricultural Biotechnology
This is also known as agricultural technology. .It is purely depends on Agriculture where science can exhibits its involvement such as genetic engineering, molecular techniques etc. It is a collection of scientific techniques used to improve plants, animals and microorganisms. The understanding of DNA, scientists have established clarifies to rise agricultural productivity and trait are transferred from a certain species of Yield to an completely different species. These transgenic crops possess desirable characteristics in terms of flavour, colour of flowers, growth rate, size of harvested products and resistance to diseases and pests.
Track 07: Aquaculture and Marine Biotechnology
It involves in the nurturing of aquatic animals or the cultivation of aquatic plants for food. With the growing demand for fish products, biotechnology can help in the development of high quality, economical produce; it helps to reducing pressure on natural populations. Marine Biotechnology are also known as blue biotechnology which determines the development of aquatic system with help of science where biological changes turns to best outcomes such as Primary and Secondary metabolites are being acquired.
Track 08: Biochemistry and Pharmaceutical Technology
Biochemistry is the study of chemical process which happens in the living organism. Biochemistry is related molecular biology by which genetic information encoded in DNA is able to result in the processes of life. Pharmaceutical Technology which also determines the principles of biotechnology are applied to the development of drugs. Most therapeutic drugs in the current market are bio formulations, such as antibodies, nucleic acid and vaccines. It used to understanding the principles underlying health and disease, the fundamental molecular mechanisms governing the function of related biomolecules, synthesis and purification of the molecules determining shelf life, stability, toxicity and immunogenicity, drug delivery systems and clinical trials of the product.
Track 09: Forensic Science
It is a field research about biological evidence such as blood, DNA, fingerprints, and how to use it in a court of law. The scientists collect, preserve, and analyse scientific evidence during the course of an investigation. While some forensic scientists travel to the scene of the crime to collect the evidence themselves, others occupy a laboratory role, performing analysis on objects brought to them by other individuals
Track 10: Cell Biology and Microbiology
Cell biology deals with the structures and functions of the cell and focuses mainly on the idea of the cell as the basic unit of life. Cell biology clarifies the structure, organization of the organelles they contain, their physiological properties, metabolic processes, signalling pathways, life cycle, and interactions with their environment. It is finished in both on a microscopic and molecular as it incorporates both are prokaryotic and eukaryotic cells. Microbiology is study of microbes such as virus, bacteria, fungi, protozoa, algae etc. which is cannot seen in a naked eye only seen under microscope to study its morphological features and determining the process of microbe growth is done by this field.
Track 11: Genetics and Recombinant DNA Technology
Genetics is the study of gene and its heritage of the organism. Trending field is about genetic engineering which can be altering the gene for benefiter purpose and it is direct manipulation of organism gene from living organism. Recombinant DNA Technology is sub branch of genetic engineering which determines where genome involved in the process
Track 12: Molecular Biotechnology
Molecular Biotechnology which involves the study of biological activities in biological system of cells where it can also the study of interaction between DNA, RNA and bio proteins in biological system.
Track 13: Protein and Enzyme Engineering
Protein engineering is the process which involves in the manipulation of structure of protein and desired properties of protein there are strategies which are direct evolution and rational protein design which developed in the protein formation. Enzyme engineering is the process which can be modifying the enzyme for the catalytic process. It helps to determine the specific product and pathways for reactions to occur and to convert from some certain compounds into biotransformation.
Track 14: Cancer Biology and Immunology
Immunology is a study of biology which deals with the immune system and its immunological functions and immune response. It is vast field that develops the molecular function and structural function and interaction. The immune system has been divided into a more embryonic innate immune system, invertebrates, an acquired or adaptive immune system. Cancer biology is deals with the study of interaction between tumour cells and normal cell and detection of affected cells are been also determined.
Track 15: Molecular Modelling and Biopolymers
Molecular modelling is a technique which is mimicking the behaviour of the molecules, interaction of cells etc. The methods are used in the fields of computational chemistry, drug design, computational biology and materials science to study molecular systems ranging from small chemical systems to large biological molecules and material assemblies.
Biopolymers are branches of biotechnology which deals with deals with the polymeric substance which are involved in biological system. It also contains monomeric units that are covalently bonded to form larger structures. A main difference between biopolymers and synthetic polymers can be set up in their structures. All polymers are finished form of repetitive units called monomers. Biopolymers always have a well-defined structure, though this is not a defining characteristic which is also example of lignocellulose. The exact chemical composition and the sequence in which these units are arranged is called the primary structure, in the case of proteins. Many biopolymers spontaneously fold into characteristic compact shapes which also implies in "protein folding" as well as secondary structure and tertiary structure, which determine their biological functions and depend in a complicated way on their primary structures. Structural biology is the study of the structural properties of the biopolymers. The most synthetic polymers have much simpler and more random structures.
Track 16: Chemical Engineering and Biomechanics
Chemical engineering are the branch of science which are also involves in life science where the biological reaction or biological transformation and flow are being determined in chemical engineering it may deals with unit operation and viscosity and rate of biological substance are also been done mathematically. A chemical engineering is always deals about designs large-scale processes that involves in the transform chemicals, microbes, raw materials, living cells and energy that turns into beneficial forms and products. Biomechanics is the division of science which deals the biological structure and function of the mechanical into biological systems and also from organisms to organs, cells and its organelles, using the mechanics methods.
Track 17: Bioprocess and Biorefinery
A bioprocess is a process that involves the whole living cells or its components such as bacteria, enzymes and chloroplasts to acquire desired products. It also includes Upstream and downstream processing. It also Produce products that maintain all of the quality standards of biopharmaceutical drugs and both primary and secondary metabolites. Bio refinery is branch of science that involves the biomass conversion processes that results into produce fuels, power, heat, and effective chemicals from biomass.
Track 18: Bioinformatics and Systems Synthetic Biology
Bioinformatics is also known as computational biology. It is a method that used to develop and usage of software tool to analyse the specific compound or molecule. It stores in biological data for future use. It also involves in gene sequencing, Protein expression and analysis of cellular biology. Systems biology is branch of bioinformatics that deals only biological data. Interrelationship of protein molecule, protein prediction and docking are done in form of systems biology.
Track 19: Proteomics and Genomics
Proteomics are the study which deals only proteins. Proteins are vital parts of living organisms, with many functions where proteomics determines the study of entire protein expression, biomarkers, interaction between protein-protein networks. Genomics are the study of entire genome which deals with structural function and evolution, mapping, and editing of genomes. Genome is an organism that includes complete set of DNA and it has all genes. It denotes the study of individual genes and their parts in inheritance and its genomics aims at the shared characterization and quantification of specific genes, which also redirect to production of proteins with the support of enzymes and molecular messenger.
Track 20: Food Process Engineering and Nutrition Biotechnology
Food processing is a study of alteration of cooked ingredients and for physical or chemical changes that develop into food. Food processing is also combines raw food ingredients to yield marketable food products that can be easily prepared and served by the consumer. It always involves the activities such as liquidfaction, emulsification, and cooking, pickling, pasteurization, and also a kind of preservation and canning that involves in packaging. Nutrition Biotechnology is a process where deals with the enrichment of nutrient modification of crop to develop the high rich nutrient and development of crops by altering biological substance.
Track 21: Bioenergy and Biofuels
Bioenergy is the process of renewable energy that made available from materials and which is resulting from biological sources. It also deals with Biomass production where it is organic manure which is kept sunlight in the form of chemical energy. The fuel it may include wood, wood waste, straw, sugarcane, and many other by-products that turn to variety of agricultural processes. Biofuels is also the branch of science. It is a fuel that is twisted through up-to-date biological processes, which involves agriculture and anaerobic digestion, rather than a fuel produced by geological methods such as fossil fuels, coal and petroleum, from embryonic biological matter.
Track 22: Animal Biotechnology and stem cell Therapy
Animal Biotechnology delivers fresh tools for refining human health and animal health and welfare and increasing livestock productivity. It improves the food we eat - meat, milk and eggs. Biotechnology can improve an animal impact on the environment and It enhances ability to detect, treat and prevent diseases. Stem-cell therapy is new techniques that become argumentative developments such as the ability to isolate and culture embryonic stem cells it leads to create stem cells using somatic cell nuclear transfer and their use of techniques to create induced pluripotent stem cells.
Track 23: Environmental and Petroleum Biotechnology
Environmental biotechnology is current trend to use to study the natural environment. It could also suggest that one try to harness biological process and it for commercial uses and exploitation. The use and regulation of biological systems for remediation of contaminated environments such as land, air, water, and for environment-friendly processes are treated by biological system or biological products. Petroleum biotechnology deals with the study of biotechnology that can metabolize or alter crude or refined petroleum products. Some biological substance are been used to can degrade hydrocarbons. It includes a wide distribution of biological organism such as bacteria, and some fungi.
Track 24: Nano biotechnology and Vaccine Technology
Nano biotechnology the branch of science and technology that deals with proportions and acceptances especially the operation of individual atoms and molecules which are in biological systems. Major concepts that are improved through Nano-biology include Nano devices such as biological machines, nanoparticles, and Nano scale phenomena that occur within the discipline of nanotechnology. Vaccine Technology is branch that deals science which recombinant vaccine are always involves in formation where some of technology are determined self-assembling constructs that express a viral antigen, but they do not contain the necessary material to replicate.
Track 25: Bioethics and Biosafety
Bioethics is important form which involves in the study of the ethical issues from advances in biology. It has moral judgment as it relates to lab policy and practice. Bioethicists are concerned with the ethical questions that are arising in the relationships among life sciences, biotechnology, and its concern field. Biosafety is the specific preclusion of large-scale loss of biological reliability, focusing on both ecology and human health. These preventing mechanisms that include conduction of regular reviews for the biosafety practice in laboratory settings, as well as strict guidelines to follow. It is used to protect from harmful incidents. Many laboratories handling biohazards service an ongoing risk management assessment and execution process for biosafety.
Track 26: Bioentrepreneurship and Global Bio economy
Bioentrepreneurship is the process of producing value from life science innovation it may process, innovations and may products. New development which involves life science background it may also determine by several names including bioscience entrepreneurship or bioscience enterprise. Global Bio economy is must important factor which involves the understanding the mechanisms and processes at the genetic and molecular heights and smearing this understanding to creating or improving industrial processes. It is an economic movement which derived from scientific and research activity which focused on life science.
Market Analysis
Global Biotechnology 2018 welcomes all the attendees, presenters, associations and exhibitors from all over the world to Stockholm, Sweden. We are delighted to invite you all to attend the "22nd Global Biotechnology Congress" which is going to be held during September 10-11, 2018 at Stockholm, Sweden. This Congress Committee is gearing up for an exciting and informative conference program including plenary lectures, symposia, workshops on informative topics, poster presentations and various programs for participants from all over the world. We invite you to join us at the Global Biotechnology 2018, to share meaningful experience with scholars from around the world. We look forward to see you at Stockholm, Sweden.
For more info: https://globalbiotechnology.biotechnologycongress.com/
Importance & Scope:
Global Biotechnology 2018 aims to discover advances in health care management and education in relation to health and Research disparities as well as a breadth of other topics. As per the reports, add up to spending on long haul mind in the UK was £44.1 billion out of 2015, comprising of £33.7 billion on long haul mind (wellbeing) and £10.3 billion of long haul care and assessed to increment of 10.5% by 2017. Social insurance use of Europe is $152.2 billion and anticipated that would increment to $180.8 billion by 2018.
Why Stockholm?
Stockholm is the essential, economic, political and cash related capital of Sweden. Stockholm was built around 8000 BC by a Vikings. The amount of residents in the city of Stockholm is 2,226,795. It is a champion among the most delightful urban areas on the planet and home to true blue noteworthy focuses Stockholm turn into a modern, technologically advanced, and racially diverse city in the end of the 20th century. Many ancient buildings were torn down during the modernist era, and replaced with modern architecture. , Stockholm is one of the fastest-growing metropolitan regions in Europe. It is a significant global city, and the foremost centre for corporate headquarters in the Nordic region.
Conference Highlights:
Why to attend???
Global Biotechnology 2018 provides a worldwide stage to trading thoughts and makes us feel great about the most recent advancements in Research and health care Field. Chance to listen the introductions conveyed by Eminent Scientists and Technocrats from throughout the world
Members Associated with Biotechnology Research
Leading Scientists, Doctors, Professors, Associate Professors, Research fellows, Directors, Deans and many more from leading universities, companies and research institutions, sharing their novel researches in the arena of Biotechnology and Allied Life sciences.
Academia 40%
Industry 20%
Scientists 20%
Others 20%
Statistical Analysis of Members Associated with Biotechnology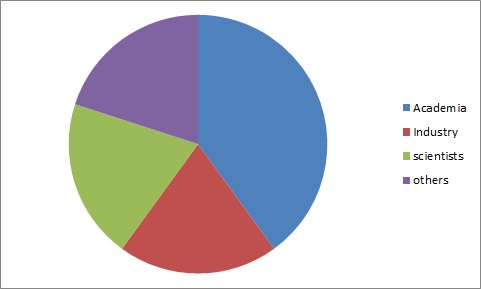 Universities Associated with Biotechnology and Life Sciences
KTH Royal Institute Of Technology
Stockholm University
Karolinska University
Uppsala University
Linkoping University
Malmo University
Lund University
University of Gothenberg
Umea University
Mid Sweden University
Linnaeus University
University of Skovde
University of Karlstad
Swedish University Of Agriculture
Top Universities around the Globe:
Harvard University
Massachusetts Institute of Technology (MIT)
University of Cambridge
University of Oxford
Stanford University
University of California, Berkeley (UCB)
Yale University
California Institute of Technology (Caltech)
University of California, Los Angeles (UCLA)
ETH Zurich - Swiss Federal Institute of Technology
University of California, San Diego (UCSD)
The University of Tokyo
University of Toronto
Cornell University
Kyoto University
Columbia University
Princeton University
University of California, San Francisco
Imperial College London
National University of Singapore (NUS)
University of Pennsylvania
Johns Hopkins University
The University of Melbourne
University of Washington
UCL (University College London)
The University of Edinburgh
The Rockefeller University
University of California, Davis
University of Chicago
University of Michigan
Ecole Polytechnique Fédérale de Lausanne (EPFL)
McGill University
Duke University
University of British Columbia
Washington University in St. Louis
Ludwig-Maximilians-Universität München
University of Copenhagen
University of Wisconsin-Madison
The University of Queensland
Ruprecht-Karls-Universität Heidelberg
Peking University
New York University (NYU)
Monash University
Nanyang Technological University, Singapore (NTU)
The Australian National University
Osaka University
The University of Manchester
King's College London
University of North Carolina, Chapel Hill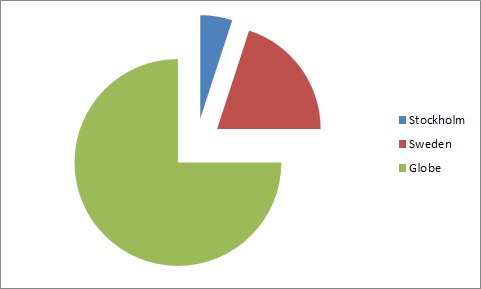 Statistical Analysis of Universities
Associations Associated with Biotechnology
Major Biotechnology Associations in Sweden
Association of Biomolecular Resource Facilities
SwedenBIO
EuropaBio
European Biotechnology Association
Major Biotechnology Associations around the Globe
European Federation of Biotechnology
Earlham Institute
African Society for Bioinformatics and Computational Biology
American Institute of Biological Sciences
Biodiversity Information Standards
Biosciences Federation
International Society for Biosemiotic Studies
International Society of Biometeorology
International Society of Developmental Biologists
International Union of Biological Sciences
International Union of Game Biologists
Environmental Mutagenesis and Genomics Society
Estonian Malacological Society
Estonian Naturalists' Society
Biotechnology Innovation Organization
Federation of Asian Biotech Associations
Biotech Research Society
National Biotechnology Organization
Association Of European Biotechnology
Association Of Biotechnology Led Enterprise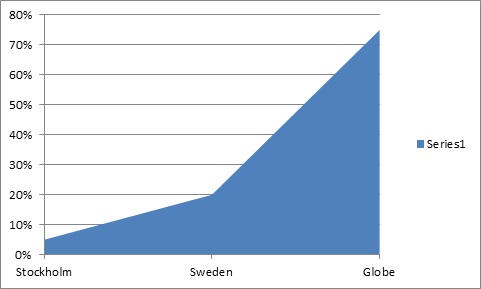 Statistical Analysis of Associations
Leading Companies in Stockholm:
Nordic Lifescience
Pfizer
GE Healthcare
Biolamina
Recipharm
AstraZeneca
Swedish Orphan
Biovitrum
AMO Uppsala
Apoteket Produktion & Laboratorie
McNeil
Phadia
Hemocue
Orexo
Bioinvent International
Medivir
Active Biotech Research
Active Biotech
Meda
Karo Bio
Oasmia Pharmaceutical
Neurosearch Sweden
Abigo Medical
Sentoclone
Inovacia
Bioarctic Neuroscience
Fresenius Kabi
Q-Med
Syngenta Seeds
Leading Biotech companies in Globe:
Johnson and Johnson
Roche
Pfizer
Novartis
AbbVie
Eli Lilly & Co
AstraZeneca
GlaxoSmithKline
Bristol-Myers Squibb
Abbott Laboratories
Gilead Sciences
Bayer
Sanofi
Amgen
Novo Nordisk
Celegene
Biogen
Stryker Corporation
Allergan
Regeneron Pharmaceuticals Inc
Vertex Pharmaceuticals
Shire Pharmaceuticals
Alexion Pharmaceuticals
Zoetis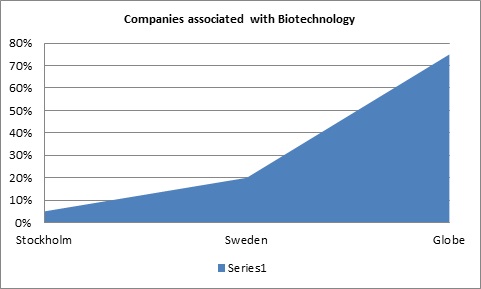 Statistical Analysis of Companies Associated with Biotechnology
Investment on Biotechnology
The global biotechnology market size estimated in early 2017 was about USD 369.62 billion. The partnerships in the sector are expected to drive significant progress in the industry. The companies are focusing on the development of novel techniques and their implementation by collaborating with the other participants.
Increase in the demand for food and agricultural products including sugarcane, rice, beans, and wheat owing to the growing population base in current scenario in this world are expected to raise the importance of these products. In such, factors such as shortage of water, low yield of crops, pest attacks, and limited availability of agricultural land are encouraging researchers to engage in extensive R&D.
Market Value on Biotechnology
Biotechnology is the stream of biology which harnessing bimolecular and cellular processes for developing products and technologies which have potential of improving our lives as well as the health of our planet, and the world. Biotechnology has been a part of human life more than 6000 years, since the time a variety of microorganisms were used for preparing breads, cheese, and for preserving dairy products. According to the report, the market of bio agriculture, combined with that of bio seeds, is predictable to reach a value worth USD 27.46 billion by mid of 2018 and expected to reach USD 727.1 billion by 2025 where its growth rate is about 7.4% Biopharmaceuticals dominated major 60% share since 2011.
Current Technological development affecting to the dispersion of artificial intelligence in this industry which expects potential avenues. The companies are affianced in unleashing machine learning in order to understand individual cancer cases, and also recommending for clinical trials. In order to advancement in technology and widespread application of global biotechnology in various aspects such as healthcare, bio agricultural, bio pharmaceutical and health segment is expected to exhibit strong progress in the forecast period.
Past Conference Report
Euro Biotechnology 2017
Euro Biotechnology 2017 witnessed an amalgamation of peerless speakers who enlightened the crowd with their knowledge and confabulated on various new-fangled topics related to the field of Biotechnology. The highly exalted conference hosted by Conference Series LLC was marked with the attendance of renowned and brilliant researchers, business delegates and talented student communities representing more than 20 countries around the world. The conference has tried grounding every aspect related to Biotechnology, covering all the possible research areas and crux.
The conference aimed a parallel rail with theme "Novel Trends and Innovations in Biotechnology for Making Life Better". The meeting engrossed a vicinity of cognizant discussions on novel subjects like Industrial biotechnology, Plant biotechnology, Agriculture biotechnology, pharmaceutical biotechnology, Healthcare Biotechnology and other allied areas of biotechnology. The conceptual and applicable knowledge shared, will also foster organizational collaborations to nurture scientific accelerations.
We are thankful to all our speakers for encouraging and supporting us to conduct the conference and catapulting the same to pinnacle of success.
The Organizing Committee would like to thank the moderator Anfisa Solovyeva, Goethe University Frankfurt, Germany for her contributions which resulted in smooth functioning of the conference.
A series of invited lectures by Honorable guests and members of the Keynote Forum marked the commencement of the event. Prominent speakers like Elizabeth E. Hood from Arkansas State University, USA; Denis SPITZER from French-German Research Institute of Saint-Louis, France; Anli Geng, from BioEnergy Society of Singapore, Singapore; Fuad Fares, University of Haifa, Israel and Dong-Hun Woo, from NEXEL Co. Ltd., South Korea gave their fruitful contributions in the form of highly informative presentations and made the conference a top notch one.
Conference Series LLC is prerogative to thank the Organizing Committee Members, Keynote speakers, Chair and Co-chairs on transcribing the plenary sessions in a diversified and variegate manner to make this conference an enviable artefact.
The best poster presentations were awarded by Fuad Fares, University of Haifa, Israel to: Soeren Schmechta, University of Leipzig, Germany
Conference Series LLC, on behalf of the conference, congratulates the Best poster awardee for outstanding performance in the field of Biotechnology and appreciates all the participants who put their efforts in poster presentations and sincerely wishes them success in future endeavours.
17th Euro Biotechnology Congress would not have reached the pinnacle if not with the support of International, multi-professional steering committee and coordination of the Journal of Biotechnology & Biomaterials, Journal of Biology and Medicine and Journal of Bioremediation & Biodegradation; hence, we express our deep sense of gratitude.
After the successful completion of Euro Biotechnology 2017 we are glad to announce our series of upcoming conference which is going to be held in Stockholm, Sweden.
22nd Global Biotechnology Congress which is going to be held during Sep 10-11, 2018 in Stockholm, Sweden with the theme "Profound insights towards future biotechnology".
Hope to see you at Stockholm, Sweden.
Let us meet again @ Global Biotechnology 2018
Past Reports
Gallery
To Collaborate Scientific Professionals around the World
Conference Date September 10-11, 2018
For Sponsors & Exhibitors
Useful Links
Past Conference Report